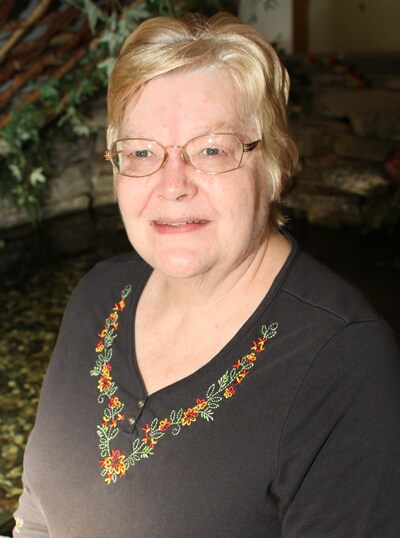 Julie Quesnell, long time employee of Fernelius Toyota Chrysler Dodge Jeep Ram, was recently honored at a ceremony at the dealership.  Family, friends and co-workers gathered to remember Quesnell.  Dave Fernelius, owner, revealed the plaque and shared some special thoughts and words in memory of  Quesnell.  In addition, attendees shared their stories and reminiscenced about Julie.
Quesnell, who passed away last spring from cancer, was the Business Manger at the dealership.   Including her time working for Ormsbee Motors, she worked at the dealership for 43 years in the business office.  "She was a dedicated employee that I trusted and respected deeply," said Dave Fernelius, owner.  "Her spirit continues to carry on through our store and we're proud to recognize her."
In leu of flowers, the employees of Fernelius Toyota Chrsyler Dodge Jeep Ram donated money to put toward a scholarship in Quesnell's name.  The scholarship will presented to a graduating high school Senior who plans on studying business and will be awarded in the Spring of 2017.  Dealership employees are continuing to raise funds for the scholarship by donating towards it as their Christmas gift.  Funds raised will be matched by Fernelius.  Anyone wishing to contribute to the Julie Quesnell Scholarship Fund can mail or drop off donations at the dealership or donate below.