Welcome to Fernelius Toyota
Not Your Average Car Dealership
Welcome to our tour of Fernelius Toyota Chrysler Dodge Jeep Ram and all we have to offer. Located in Cheboygan, Michigan, Fernelius is the go-to location for many surrounding areas including Alpena, Charlevoix, Gaylord, Harbor Springs, Petoskey, Mackinaw City, Onaway, Sault Ste Marie and everywhere in between!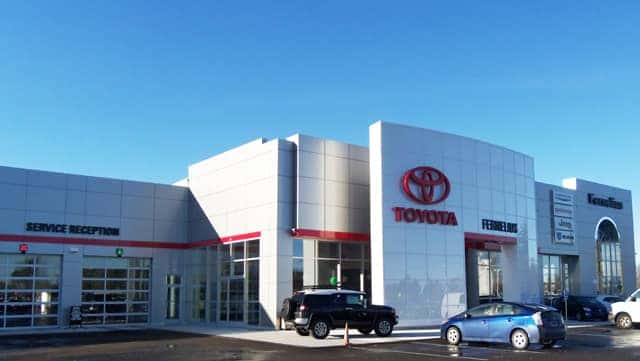 The dealership has flourished since the Fernelius Family took ownership of it in 2003 and in 2011, Fernelius Toyota Chrysler Dodge Jeep Ram was transformed into a destination dealership. With a list of great features and beautiful sights in the city that surrounds it, you'll definitely want to stop by and say hello!
---
Fernelius Through the Years
When the Fernelius family took ownership of the dealership in 2003 it was just a seedling and by 2011 it was time for an update. That year our dealership went from a small building to a larger facility with many amenities for customers and guests.   During construction, the Toyota Chrysler Dodge Jeep Ram crew operated out of a construction trailer until they finally had a facility to match their goal: to make car buying comfortable and enjoyable!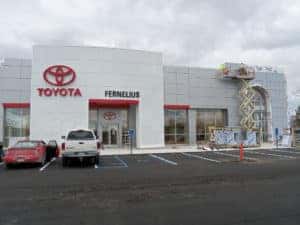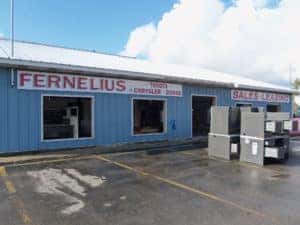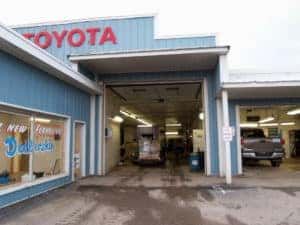 Welcome Home
When you walk through the doors of Fernelius Toyota, Chrysler, Dodge, Jeep Ram you'll feel the difference.  We've included many amenities with our customers, or as we like to call them, family, in mind. The open showroom is inviting with large windows and natural light and elements of nature throughout the building, including a fish pond!  The large space provides a great way to view our featured vehicles and work with sales staff stationed around the perimeter. You'll love the 'New Car Delivery' bay where you can get acclimated with your new vehicles away from the outdoor elements.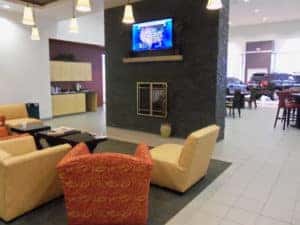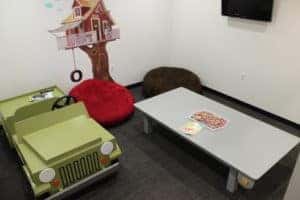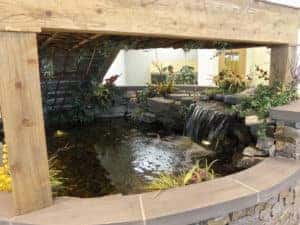 We know your time is important, that's why we've included important features to help you manage it while waiting in our facility.  From free wi-fi to our comfortable lounge by the fireplace; a great place to enjoy a snack or meal to a place for the children to hang out; or getting in that workout – you'll find all the comforts of home.
Opened in May 2017, Libby's Cafe puts the 'destination' in Destination Dealership. Libby's Cafe is known for homemade pie, and quiche as well as her famous breakfast and lunch that include daily features. But don't take our word for it, the pictures and smells speak for themselves. The cafe is open to the public as well as our customers.  Cafe manager, Libby Davis, has been regarded as a staple in the community. Just this year Libby was nominated as "Best Chef"
 and created "Best Sandwich" by the Cheboygan Tribune Readers Choice Awards.  Libby's Cafe is sure to put a smile on your face and leave you with a full and happy tummy.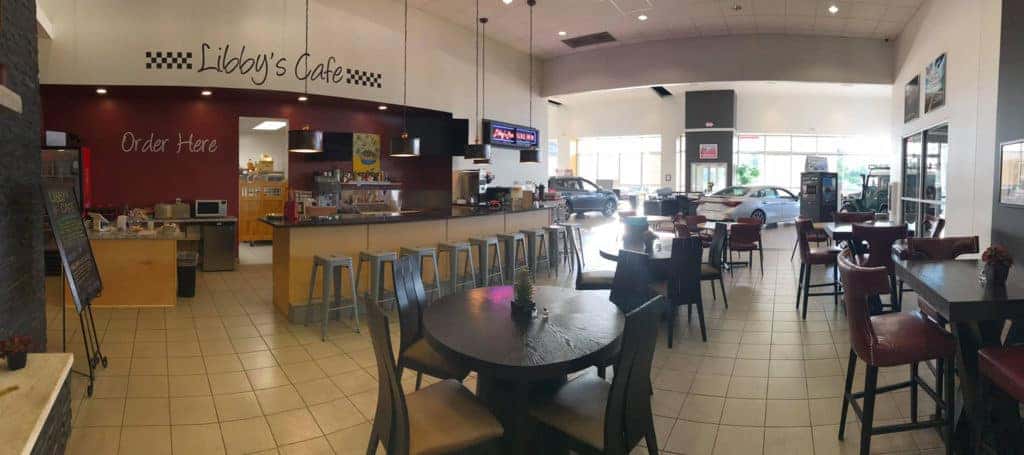 Exercise Facility
Where can you get your workout in and your vehicle serviced at the same time?  Right here at Fernelius! Our Exercise Room is equipped with a treadmill, elliptical, weights and more.  In addition, we have locker rooms and a shower for your convenience. Schedule an early morning service on your vehicle, work out, have breakfast and start the day! How cool is that?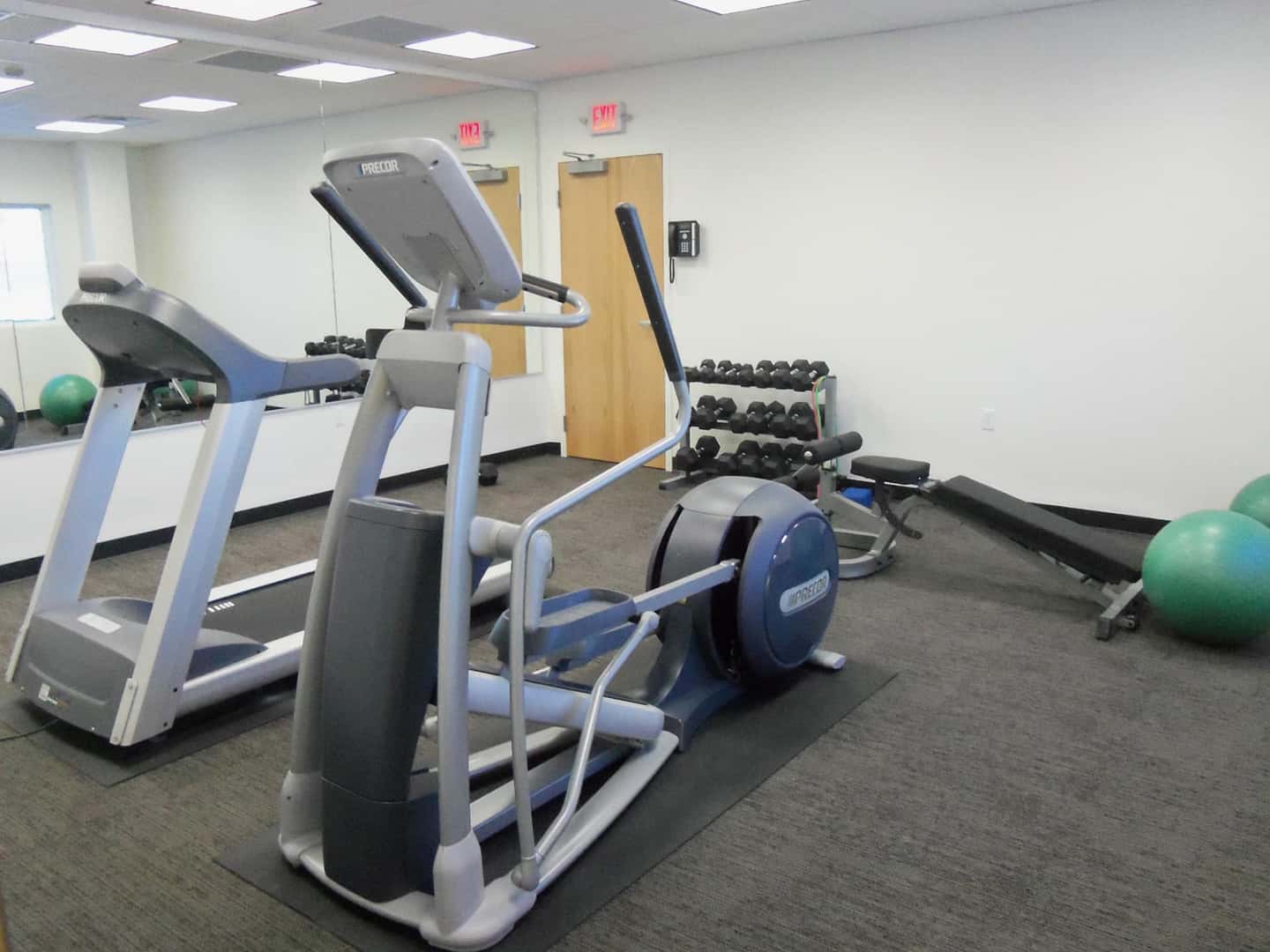 Hosting five vehicle brands under one roof can be overwhelming to an outsider, but not to our service department. We have a dedicated team of Service Technicians and Service Advisors that put their knowledge to work on a daily basis to help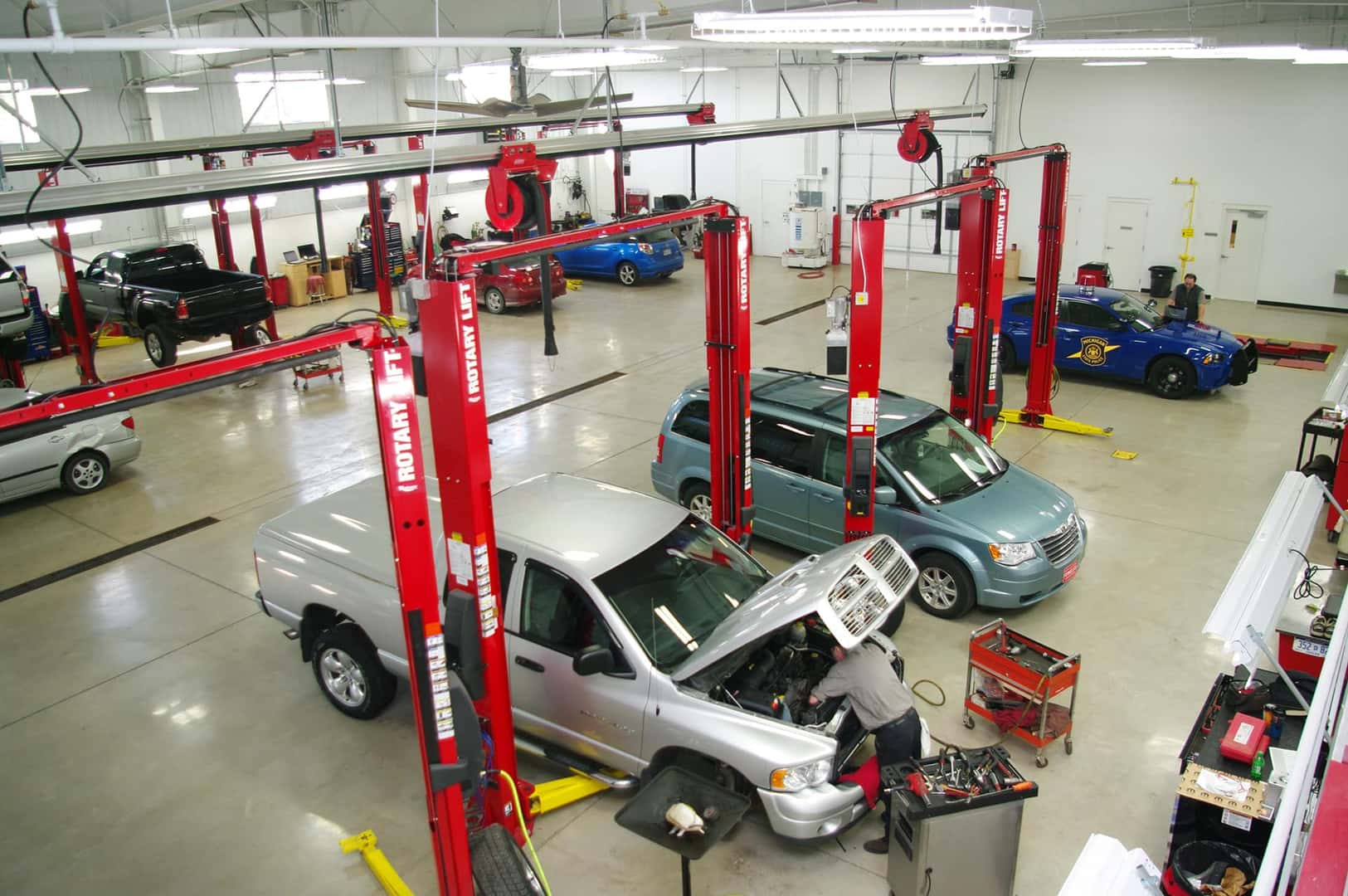 customers with their service related needs. Within our Service Center, we have trained and certified Service Technicians for Chrysler, Dodge, Jeep, Ram, and Toyota or any pre-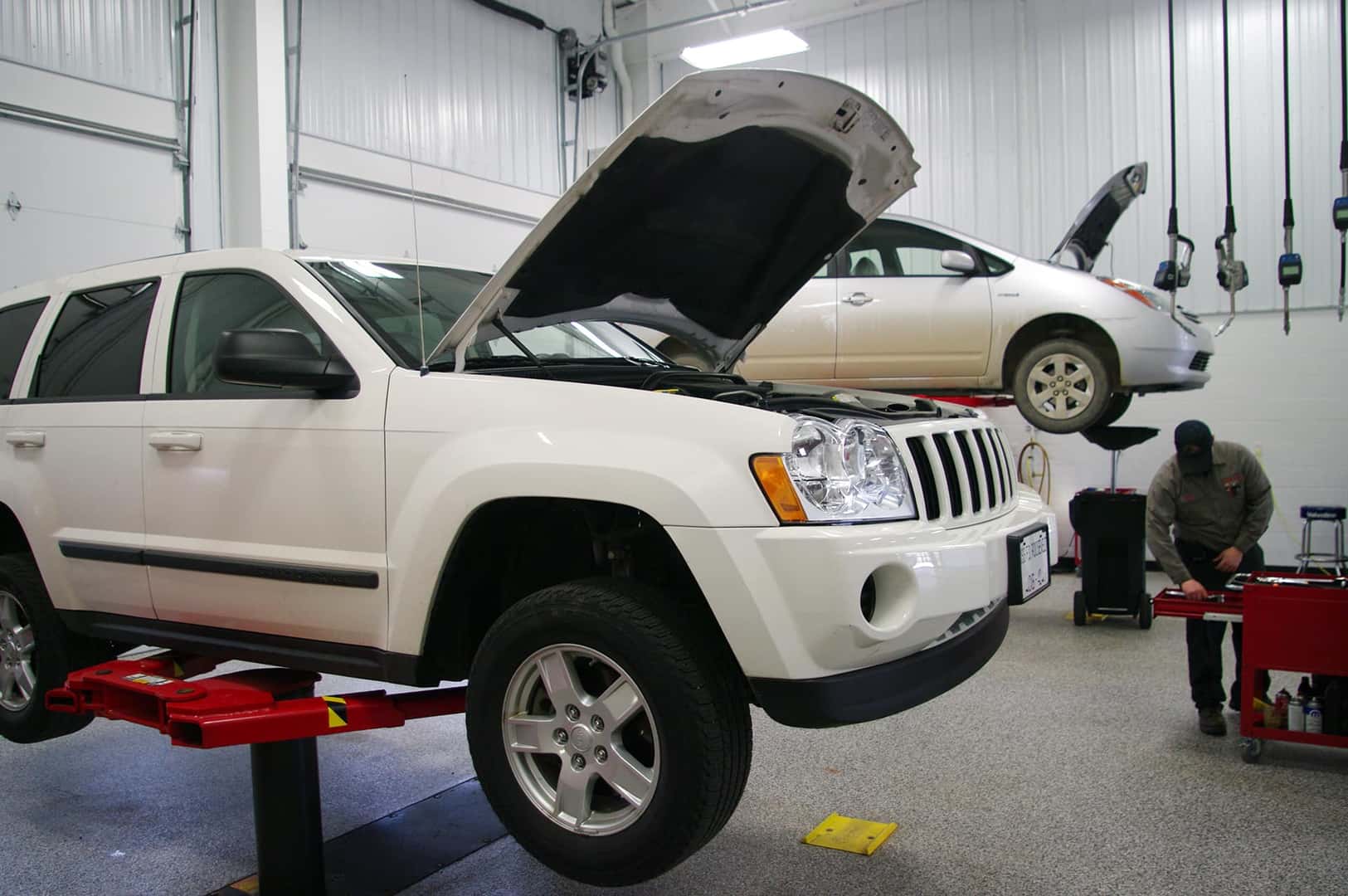 owned makes and model and state-of-the-art equipment.  The best part is you can schedule online! For comfort and ease, customers drive to our service door, which automatically lifts, allowing them to drive in and be taken care of without ever having to be outside in the rain or snow!
Body Shop
Fernelius Body Shop & Collision Center is located at Fernelius Ford Lincoln. We can help you with the process of getting your vehicle repaired for all makes and models. We handle jobs big and small, including paintless dent repair, glass repair, and auto painting.  And we are certified to do aluminum bodywork.

All major insurance companies are accepted; we'll even help you throughout the process of working with your carrier!
Getting into an accident can be very stressful, so let us do all the work for you.  We offer experience, technology, and great customer service. In addition, we have on-site rentals and keep you updated throughout the process.  If you need a lift, we have our Door to Door service available. Our customers are like family, so of course, we want them to have a stress and hassle-free experience at Fernelius.  
Don't let your insurance company dictate where you have your car repaired; it's your car, your choice! Choose Fernelius and become a member of our family!
Let us take the worry out of your collision needs!
Conclusion
When you walk through our doors, you become a member of our family.  So join the family today – stop by Fernelius Toyota Chrysler Dodge Jeep Ram in Cheboygan and take a look for yourself.  Make a day of it! Come for lunch and do a little window shopping while you're at it or bring your vehicle in for service take a look around!,