Yakima + Toyota = Your Perfect Summer Adventure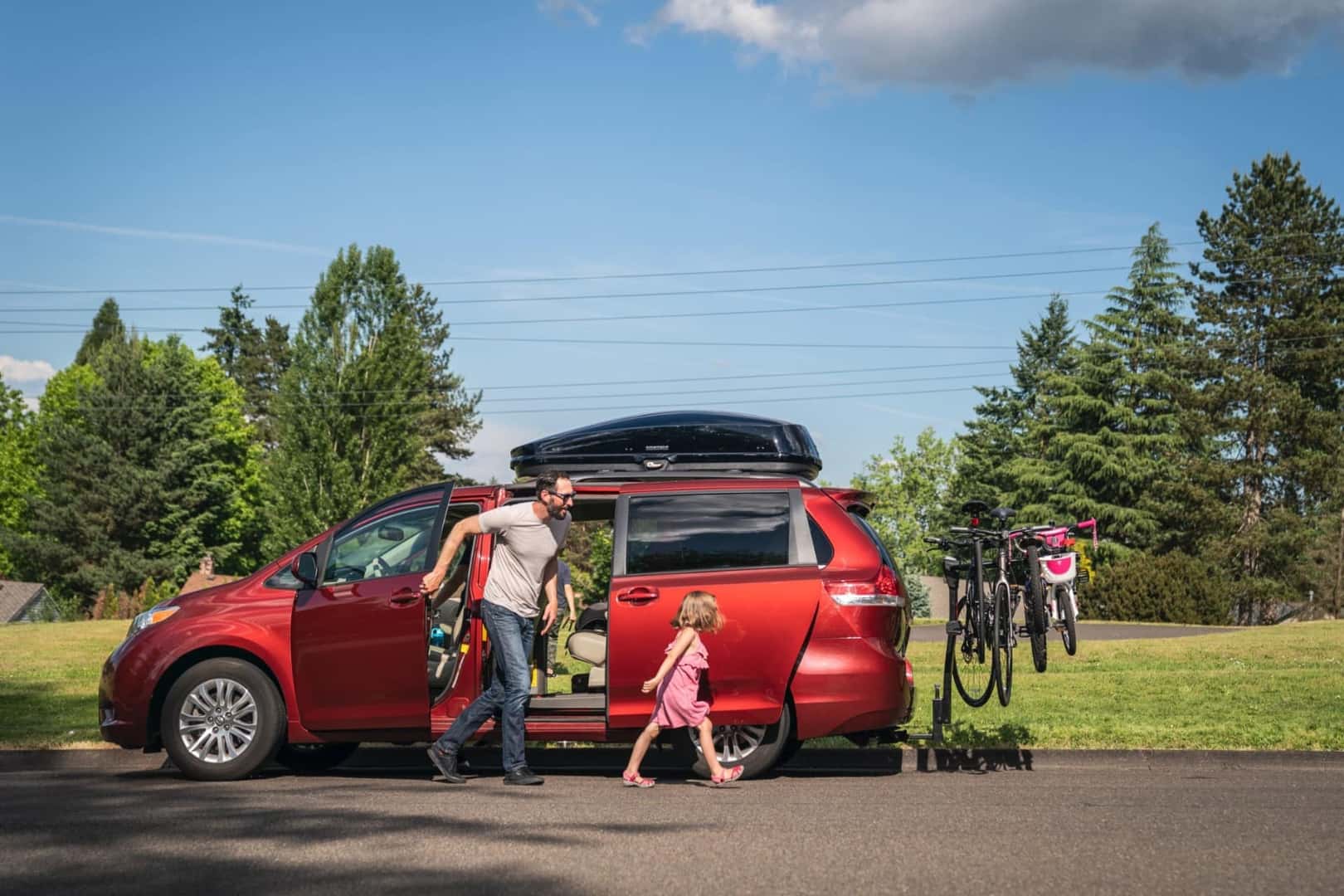 Fernelius Toyota in Cheboygan, MI, has teamed up with Yakima to help you enjoy your summer adventures. The family-owned-and-operated dealership has been serving Northern Michigan since 2004. Whether you already have a car or are in search of a new Toyota, our family is here to serve you and ensure this summer is an unforgettable one.
We know that many Toyota owners have active lifestyles, so we've partnered with Yakima so you can buy your new car and your favorite outdoor gear simultaneously. This means that when you purchase a vehicle from Fernelius Toyota, you can also select Yakima's vehicle racks; bike, ski, and boat mounts; cargo boxes; and various other cargo management accessories.
Maybe you need the SlimShady Awning — a lightweight, roof-mounted awning that protects from searing sun and sudden showers, and mounts quickly and easily to the side of your base rack. Its slim design only takes up six inches of bar space, leaving ample room for kayaks, bikes, and other adventure gear.
Or perhaps you want the rooftop SkyRise Tent for your next camping trip. Strong, light, and technically advanced, this rooftop tent is crafted of light and breathable nylon, with mesh panels for both ventilation and late-night stargazing. It also includes a weather-shedding rainfly with a waterproof coating to ensure warm, clear evenings.
If you're simply searching for a way to transport your gear for a beach day, Yakima has a plethora of kayak racks, canoe racks, roof rack pads, and even fishing rod carriers. Regardless of your summer excursion needs, Fernelius Toyota and Yakima have you covered. Call us today at (888) 337-6354 to discuss the vehicle and outdoor gear you need to make your summertime fun.